United Way of Crawford County has both ongoing PROGRAMS and IMPACT WORK PROJECTS, which are limited in scope and time frame, that benefit Crawford County residents through providing opportunities in the area of education, health and financial stability .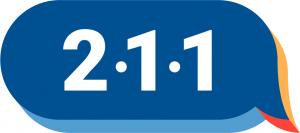 2-1-1 connects callers, at no cost, to critical health and human services in their community. If you're unable to find a service, dial 2-1-1 for assistance.
24 / 7 helpline , 150 languages
What is 2-1-1?
2-1-1 is an easy-to-remember, non-emergency telephone number that connects people with essential community information and services. 2-1-1 saves time and frustration through specialists who match callers to the right agency based on each caller's need.
The 24-hour line makes it easy for the public to navigate the maze of human service providers and help lines. All calls are free, anonymous and confidential.
Callers can get live assistance with needs such as:
Food and shelter

Counseling and mental health services

Income and employment support

Help for the elderly and people with disabilities

Resources for children and families
Who can use 2-1-1?
285 million Americans can connect to 2-1-1, which means 90.6% of the U.S. population has access.

2-1-1 covers all or part of all 50 states, Washington, D.C., and Puerto Rico. 

39 states have 100% coverage.
AED Equipment for Area Churches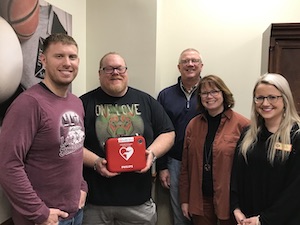 Crawford County United Way with the help of the First Robinson Savings Bank has supplied several churches in various locations in Crawford County with AED devices.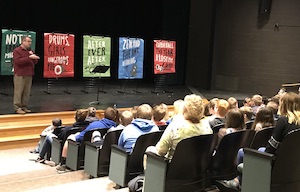 Working with the Crawford County Area Librarians and the LTC Foundation, author Jason Sonnenblick paid a three-day visit to Crawford County students to talk about his books and present a writer's workshop.  In the spring of 2021 plans are to bring an author to area schools whose books teach children about living with autism.
Concussion Protocol Helmets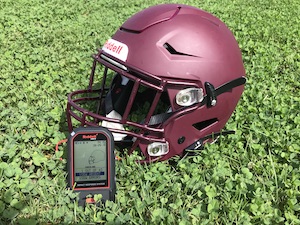 United Way of Crawford County purchased protocol football helmets for every school in the county to help with early detection of potential concussion causing impacts during practices and games.  Each helmet is individually monitored for number and strength of impacts, and the cumulative total of impacts.  The trainer is able to immediately access this information which is a huge help in making healthy decisions for these young football players.
Crawford County Caring Network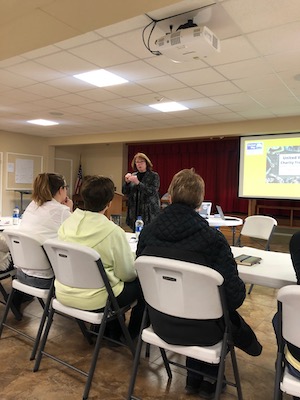 Caring Network id s group that links a number of helping agencies, schools, churches, and other community groups in tracking needs and services.
By contacting the Community Resource Representative individuals can seek area resources or individuals, churches, schools, and agencies can request to be connected.  All indentities are kept confidential.
In Crawford County the effort began as the Charity Tracker network was established in the Summer of 2017 with 6 partner agencies participating. It was established to identify service gaps that existed between agencies and to establish an emergency funding process that would assist agencies better meet the needs of individuals and families that "fall between the cracks." The system has morphed into the Caring Network in 2021.   The system presently serves over 30 partners.  The administrator of the network is the United Way office.  Interested agencies wishing to join the network can contact Barbara Shimer the Community Resource Representative by calling 618-562-8703 or emailing at bshimer@unitedwayofcrawfordcountyil.org 
Crawford County Recreation Center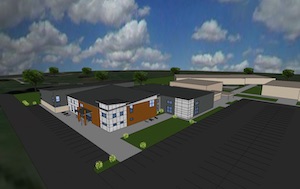 Along with area business and individuals, The United Way of Crawford County is joining in the support for the building of a County Recreation center to be located on the Lincoln Trail College campus.  This facility will serve all Crawford County and the surrounding area with opportunities to use the pool, basketball courts, indoor walking track, fitness rooms for classes, fitness equipment, and pickle ball courts.  For more information or to donate, please visit http://crawfordcountyrec.com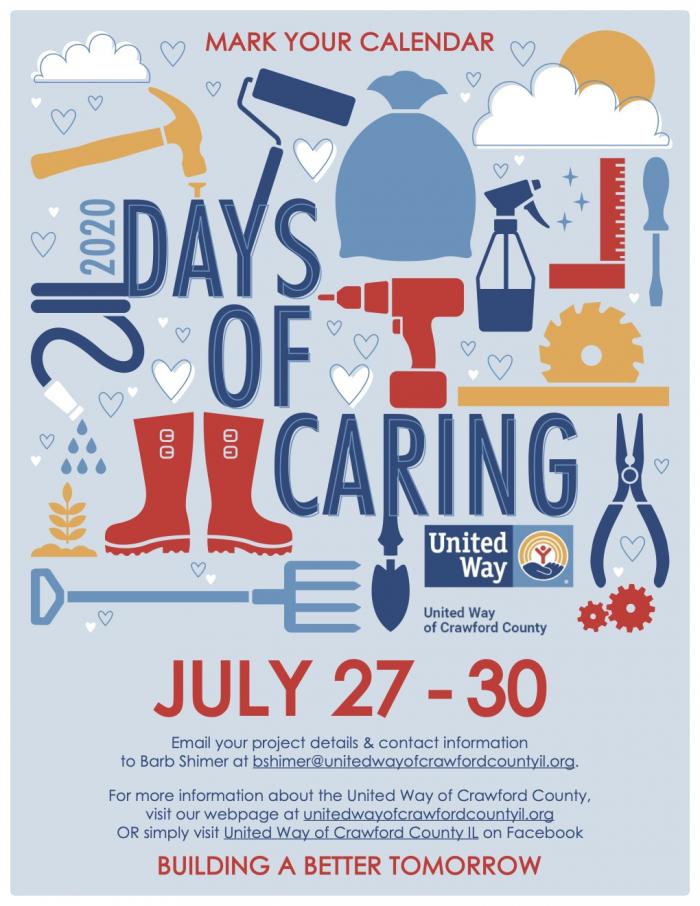 Dual Credit Classes at Lincoln Trail College

Area high school students have the opportunity to take dual credit classes that will give them college credit while still in high school.  Crawford County United Way is proud of paying the cost that would normally be charged so that every high school student in Crawford who qualifies for these classes can take them, regardless of their finances.  Many students in Crawford County have benefitted from this program who graduate high school with college credits without the tuition burden.  Thousands of dollars in tuition costs have been saved though this program.
FamilyWize Discount Prescription Card
HOW IT WORKS
FamilyWize essentially acts like a huge consumer group buying service for the uninsured and underinsured. The discounts and savings are provided voluntarily by the more than 61,000 participating pharmacies that have agreed to provide prices similar to what they give large insurance companies and employers. The participating pharmacies get more business, in three ways:
FamilyWize directs people with FamilyWize cards to their stores;
people are able to fill more of their prescriptions because of the savings;
people often buy other things when they go into the store to get their prescriptions.
Ultimately, it is the pharmacy that provides your savings. So please remember to thank your pharmacy for its participation in the FamilyWize network and for the important and positive difference they are making for you, your family and your community.
It's easy to use a FamilyWize Card. There are no forms to fill out, waiting period or registration. The card is really just like a reusable coupon. Anyone in your family, your work, your church or your neighborhood can use it.  Immediately! You can even use it if you have health insurance, both during deductible periods and for anything your insurance does not pay for.
You ALWAYS get the lowest price. Your cost will be the discount price with the FamilyWize card or the pharmacy's usual and customary retail price, whichever is lower. You are responsible for the entire payment of the prescription medicine purchased after any discounts are applied. The FamilyWize card cannot lower the co-pay for medicine covered by insurance.
TIPS TO SAVE MORE
Select the lowest-cost alternative. Many brand-name prescription medications have a generic equivalent. On average, generics cost 20-70% less and may produce the same results as comparable brand-name drugs. Generic drugs are approved by the U.S. Food and Drug Administration for safety and effectiveness, and are manufactured under the same strict rules that apply to their brand-name twin. So ask your physician and pharmacist if there is a generic drug that will save you money. If no generic equivalent is available, there may still be a lower-cost alternative within the same class of drugs that performs the functions your care requires. Once again, consult with your physician on these money-saving alternatives.
Obtain a larger supply. In most instances, your cost per dosage will decrease as the amount you have dispensed at one time increases. If you will be taking a medication for an extended period of time, ask your physician if it would be appropriate to prescribe a 90-day supply rather than a 30-day supply.
Consult with your physician about alternative therapies. Before you begin a new prescription medication, talk with your doctor about non-prescription modifications to your lifestyle, diet or exercise. These changes may postpone, reduce or avoid the need for the cost of and taking a new medication.
HOW TO MAKE INQUIRIES
Information Needed: You may contact us any time, toll-free, at 866-810-3784 for all inquiries, including, if for any reason, you become dissatisfied with the level of service provided by FamilyWize. When contacting us with an inquiry please include the following: your name, your address, your phone number, the details of your inquiry or concern, a description of the efforts that you have made to resolve the matter, all responses that anyone else has made in response to this inquiry, and how you would like to see that matter resolved.
FamilyWize Address: If you prefer to contact us in writing, please address your inquiry to: FamilyWize Community Services Partnership, Inc., PO Box 1980, Bethlehem, PA 18016. If your inquiry is in writing, we will provide you with a written response to your inquiry within fifteen days of receiving your inquiry.
PARTICIPATING PHARMACIES
Wal-Mart, 1304 E. Main St., Robinson, 618/544-8522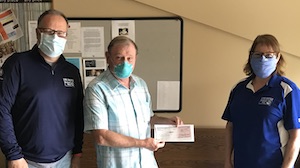 In addition to general funding, United Way of Crawford County has purchased freezers, refrigerators, and other equipment to help the area food pantries improve their ability to serve those who struggle with food security.
I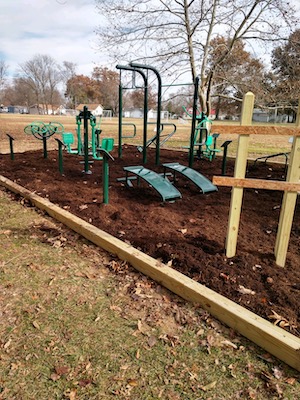 In conjunction with Leadership Crawford County provided funding for the first outdoor gym to provide fitness opportunities for community residents located in Washington Park.  Plans are underway to construction one in the coming year in Hutsonville.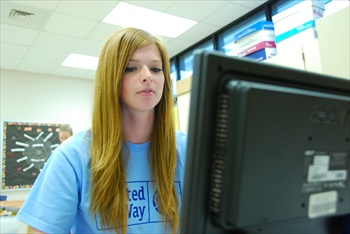 United Way of Crawford County has granted funds to update technology in the LTC "GED" classrooms supporting the efforts to provide access to High School Equivalency education.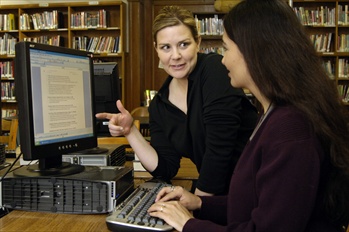 United Way of Crawford County and Lincoln Trail College believe that the key to a financially stable future is education. To enable adults to obtain their High School Equivalency certificate, LTC offers tuition-free classes.  The fee to take the four tests is often a barrier to that student taking the final step. United Way offers funding to cover the cost of the testing.
Improving Lives Scholarships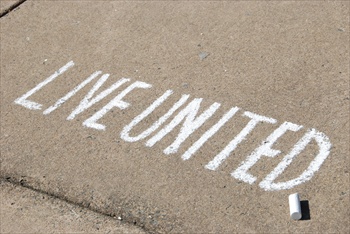 In partnership with the Lincoln Trail College Foundation, The United Way of Crawford County funds scholarships to help with the extra expenses such as gasoline, child care, and books that might prevent a student from attending college classes.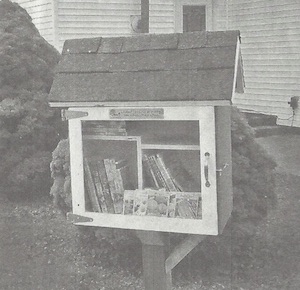 In partnership with the Hutsonville agriculture students  and the West York Church, the United Way made possible the West York Little Library to allow rural access to borrow, or donate lightly used or new books.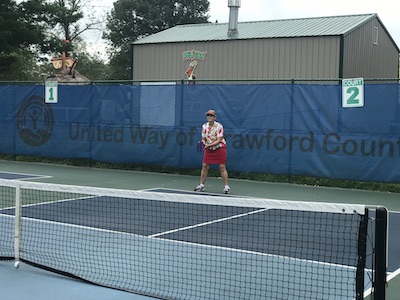 One of the most popular places in town is the Pickle Ball Courts built by the City of Robinson in conjunction with the Crawford County United Way.  The courts are busy with individuals of all skill levels and have been the site for several tournaments.  Located in the Robinson City Park, they are open to all.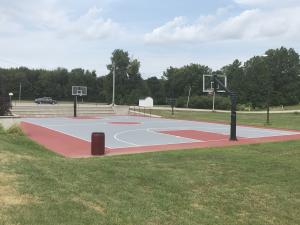 Built to honor Randy Rich as a memorial fro his friends and the community, this is a popular spot to find a game day or night.  United Way recently cleaned and resurfaced the court.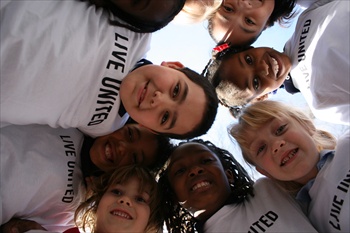 In an effort to help student fitness, United Way partnered with the Hutsonville schools to begin a school cross fit program.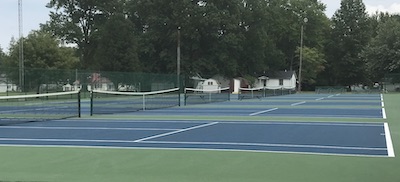 The tennis courts located at Washington Park are the site of community use and area tournaments.  The United Way recently contributed to the resurfacing project.