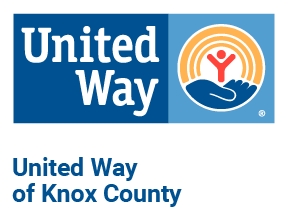 United Way of Knox County has both ongoing PROGRAMS and IMPACT WORK PROJECTS, which are limited in scope and time frame, that benefit Knox County residents through providing opportunities in the area of education, health and financial stability.
For Any Social Service needs in Knox and Crawford Counties search by https://www.wabashvalleyconnect.org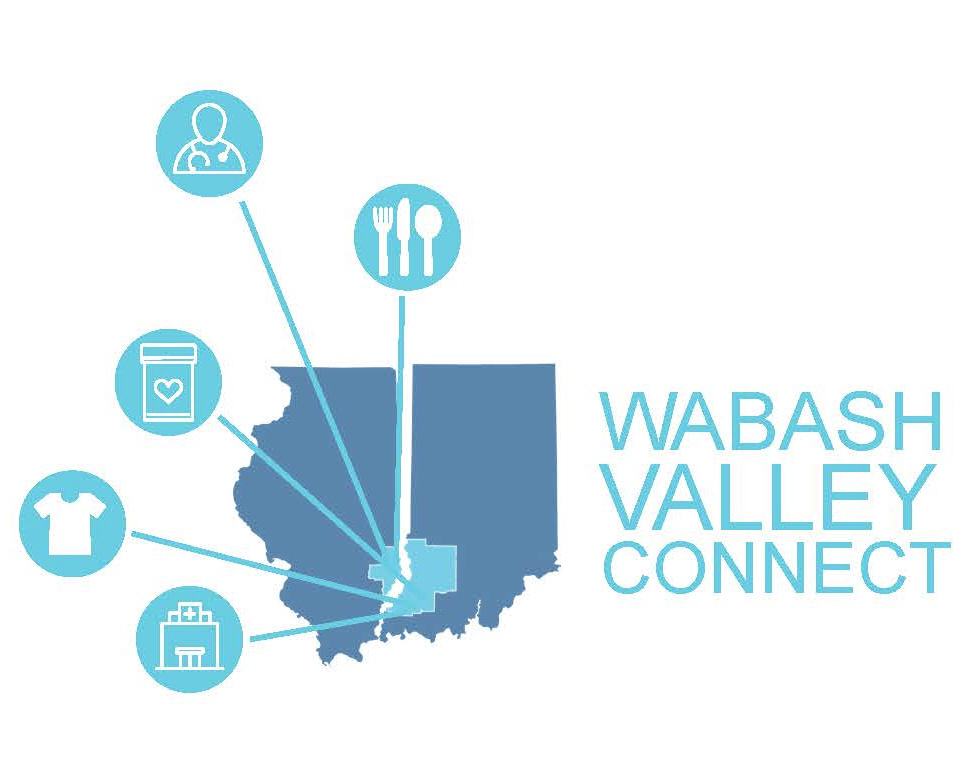 -       Bedtime in a Box is a sleep hygiene program that teaches parents how to prepare their children for school by preparing a good night time routine that includes, bath, brushing teeth, and reading a book before bedtime.  The Bedtime in a Box kit includes instructional materials for parents, a stuffed animal, bath towel and bath toys, age appropriate size pajamas, tooth paste, tooth brush, and 5 hard back age appropriate books.  Youth attending the kindergarten jumpstart program receive a box upon graduating from the program as well as targeted youth in area preschools.  The program has now been expanded to serve select 4 year-old youth in Knox County pre-schools including the PACE early learning center, Civitan Children's Center, and VCSC and SKSC preschools.
To view a video of Bedtime in a Box click https://youtu.be/m472ASu61vg
Charity Tracker is a software program and network that links a number of helping agencies, schools, churches, and other community groups in tracking giving in Knox County. 
By a confidential system, individuals and families information are submitted into a system that allows other participants to appreciate each person's needs and receipts from other organizations.  Started in Knox county originally to assist with the Christmas Gifting programs (an outcome of a community conversation), Charity Tracker has now grown to assist agencies and others track such items as utility assistance, emergency shelter assistance, clothing, food, and other monetary supports. 
The program is administered through the Salvation Army and is supported by the United Way through a grant obtained by the Lilly foundation.  Partner agencies, school social workers, and church groups have all enthusiastically endorsed this program and hope to continue to gain other partners in the process.  The group recognizes that this is a unique way for our United Way supporters to know that we are monitoring their donations in a way that will increase better utilization and avoid duplication of efforts.  The Marines Toy for Tots estimated that they saved $3,000 in the 2016 season from their participation in the program.  The system also allows participant to communicate about a client who might have unique needs. 
Interested parties can contact Captain Karla Salsbury at Salvation Army for additional information.  812-882-6933
Day of Caring is an annual event across multiple venues enlisting dozens of volunteers from industry workers, to students, to individuals who are willing to volunteer to improve their communities.  
Familywize Discount Prescription Card
HOW IT WORKS
FamilyWize essentially acts like a huge consumer group buying service for the uninsured and underinsured. The discounts and savings are provided voluntarily by the more than 61,000 participating pharmacies that have agreed to provide prices similar to what they give large insurance companies and employers. The participating pharmacies get more business, in three ways:
FamilyWize directs people with FamilyWize cards to their stores;
people are able to fill more of their prescriptions because of the savings;
people often buy other things when they go into the store to get their prescriptions.
Ultimately, it is the pharmacy that provides your savings. So please remember to thank your pharmacy for its participation in the FamilyWize network and for the important and positive difference they are making for you, your family and your community.
It's easy to use a FamilyWize Card. There are no forms to fill out, waiting period or registration. The card is really just like a reusable coupon. Anyone in your family, your work, your church or your neighborhood can use it.  Immediately! You can even use it if you have health insurance, both during deductible periods and for anything your insurance does not pay for.
You ALWAYS get the lowest price. Your cost will be the discount price with the FamilyWize card or the pharmacy's usual and customary retail price, whichever is lower. You are responsible for the entire payment of the prescription medicine purchased after any discounts are applied. The FamilyWize card cannot lower the co-pay for medicine covered by insurance.
TIPS TO SAVE MORE
Select the lowest-cost alternative. Many brand-name prescription medications have a generic equivalent. On average, generics cost 20-70% less and may produce the same results as comparable brand-name drugs. Generic drugs are approved by the U.S. Food and Drug Administration for safety and effectiveness, and are manufactured under the same strict rules that apply to their brand-name twin. So ask your physician and pharmacist if there is a generic drug that will save you money. If no generic equivalent is available, there may still be a lower-cost alternative within the same class of drugs that performs the functions your care requires. Once again, consult with your physician on these money-saving alternatives.
Obtain a larger supply. In most instances, your cost per dosage will decrease as the amount you have dispensed at one time increases. If you will be taking a medication for an extended period of time, ask your physician if it would be appropriate to prescribe a 90-day supply rather than a 30-day supply.
Consult with your physician about alternative therapies. Before you begin a new prescription medication, talk with your doctor about non-prescription modifications to your lifestyle, diet or exercise. These changes may postpone, reduce or avoid the need for the cost of and taking a new medication.
HOW TO MAKE INQUIRIES
Information Needed: You may contact us any time, toll-free, at 866-810-3784 for all inquiries, including, if for any reason, you become dissatisfied with the level of service provided by FamilyWize. When contacting us with an inquiry please include the following: your name, your address, your phone number, the details of your inquiry or concern, a description of the efforts that you have made to resolve the matter, all responses that anyone else has made in response to this inquiry, and how you would like to see that matter resolved.
FamilyWize Address: If you prefer to contact us in writing, please address your inquiry to: FamilyWize Community Services Partnership, Inc., PO Box 1980, Bethlehem, PA 18016. If your inquiry is in writing, we will provide you with a written response to your inquiry within fifteen days of receiving your inquiry.
PARTICIPATING PHARMACIES
CVS Pharmacy, 1500 Hart St., Vincennes, 812/886-4869
Walgreens Pharmacy, 505 College Ave., Vincennes, 812/882-3896
Wal-Mart Supercenter, 650 Kimmel Rd., Vincennes, 812/886-0006
Familywize Prescription Price Comparison Widget
VITA Tax Preparation - Free Service
VITA (Volunteers in Tax Assistance) is a free tax preparation service offered annually in February of each year.  This is a drop-off program that is sponsored in conjunction with the Public Libraries in Vincennes and Bicknell.  Specific drop off and pick up times will be announced closer to the actual start date.  Any questions, feel free to call our office at 812-882.3624 
Harwood Community Conversations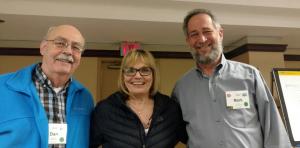 Staff and Board Members at United Way of Knox and Crawford County were trained in the Harwood Institutes 18 month process in order to conduct Community Conversations throughout both counties.  These conversations are at the heart of our impact work. This is where we are listening to community members and groups that often don't have a voice in changing the processes that determine improved conditions for all members of the community in areas of Health, Education, and Income Stabilization.
Click HERE for a full Harwood Story for Knox County: